Henan Baydee Plastic Industry Co., Ltd. is located in Xun County, Hebi City, with a total construction area of ​​800,000 square meters, more than 1,200 employees and a designed production capacity of 120,000 tons. It is currently the largest integrated (PVC--U) profile research and development in the Central Plains , production and sales as one of the professional production enterprises.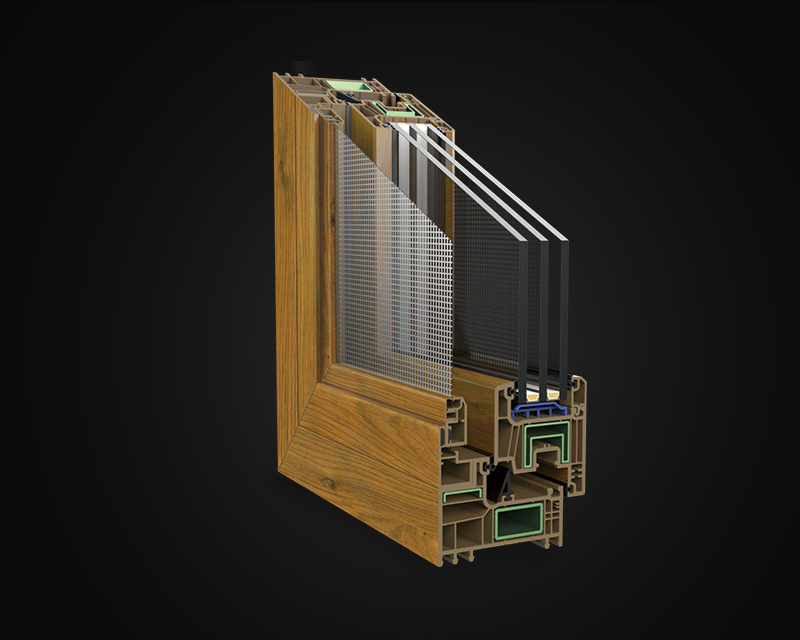 We have domestic advanced production lines and product inspection and testing equipment, fully automated mixing system, while ensuring product quality, to ensure the superiority of the production environment. The company's product specifications are relatively complete, including 60, 65, 70 casement series; 60, 80, 88, 90 push-pull series. Diversified colors: there are white, full color, double-sided co-extrusion, lamination and other processes, which can meet the individual needs of different groups of people.
The domestic market is mainly centered on Henan and radiates to Hebei, Shandong, Shanxi, Anhui, Jiangsu and other provinces. The overseas market is mainly exported to some developing countries such as Southeast Asia, Africa and North America. At present, the product sales network has spread over 38 countries and regions.
Baydee's products have successively passed ISO9001 quality management system certification, ISO1400 environmental system certification, OHSAS occupational health and safety management system certification, and promoted the brand for CCTV from 2011 to 2017.
Through more than ten years of development and innovation, we have achieved certain achievements, and have also been recognized by all sectors of society and peers. We have successively cooperated with large companies such as Henan Jianye, Country Garden, China Railway, and China Construction.
Compared with other types of doors and windows (broken bridge aluminum), Baydee's plastic-steel products are low-carbon, environmentally friendly, and have low thermal conductivity. The production process of the window adopts the welding process, so its watertightness and airtightness are also better than the corner forming process of the broken bridge product. If the same window price is compared with the broken bridge products, the physical properties of the plastic steel products are better than those of the broken bridge products. Compared with the same performance, the price of broken bridge products is higher than that of plastic steel products.