Henan CROWN Doors and Windows Co., Ltd. is a modern building energy-saving enterprise integrating R&D, production, sales, installation, service, cultivation and expansion of the energy-saving door and window system industry chain. It is committed to providing scientific and standardized system door and window solutions for customers in the Asia-Pacific region.Foresight international system doors and windows industry development trend, the introduction of leading door and window technology from Germany, equipped with imported high-speed extrusion production lines and laminating equipment, is committed to building a large domestic high-end door and window production base.CROWN adopts the new type of polymer polymer "Compounds" composite profile, which gives the system doors and windows better performance. It is not only widely used in high-rise buildings, but also meets the green energy-saving needs of different regions and buildings.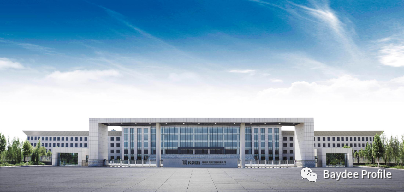 9Performance advantage
Soundproofing
The multi-chamber structure is closely combined with glass and rubber strips, which can effectively isolate 35-48dB of noise, which can effectively block noise pollution such as vehicles, square dances, and airplanes.

thermal insulation
The Uf value of the profile is ≤0.83-1.39w/m².k, the heat transfer coefficient is extremely low, and it has excellent thermal insulation performance.

air tightness
The three-layer flexible sealing design adopts the integrated vulcanization and corner forming process, and the air tightness reaches above grade 8, which is more than 2 times that of ordinary windows.

water tightness
It has independent drainage cavity and internal and external dislocation drainage structure, flooding slope and patented water-swelling sealing strip, the water tightness reaches above 6 grades, and the accumulated water can be discharged smoothly.

Wind resistance
The main profile is designed with high wall thickness and large section, and implements the European standard wall thickness requirements, and the wall thickness of the visible surface is ≥2.8-3.0mm. Wind pressure resistance can reach grade 7-9.

safety
Adopt original imported German ROTO, German G-U, Austria MACO hardware and German HOPPE handle. Equipped with child safety lock and safety anti-pick lock block, the safety and anti-theft of the whole window has reached the European RC2 standard. These applications ensure the safety of the entire window

Fire Resistance
Compounds' new polymer composite material has a unique formula,Non-spontaneous combustion, non-combustion-supporting, self-extinguishing away from fire, coupled with the application of fire-resistant materials, fire-resistant glass and special process treatment, the fire-resistant integrity of the entire window has reached 91 minutes, and the fire resistance has reached 1 hour.

Weather resistance
The outer surface is made of German RENOLIT ultra-lightfast PVDF door and window film. Compounds new polymer composite material is a unique European formula system,Natural moisture-proof, resistant to atmospheric pollution such as acid and alkali and the invasion of marine air, the service life can reach 60 years in extreme climates.

Low opening force
Adopt European advanced door and window window making technology, and the window error is strictly controlled within the scope of European standard. Original imported hardware, small opening force, easy and comfortable. The opening and closing force is less than 10N, the opening is easy and the comfort is excellent.

Introduction of  Germany unique environmental formula system,which are polymerized by the chlorinated polyvinyl chloride of over-length carbon chain,Nano - sized micro - metal particles, Refractory materials, Ultra-fast drying grade COOL inorganic cold paint. It is an ultra-low heat transfer coefficient, zero formaldehyde, recyclable, energy-saving Eco- friendly composite materials.
Original imported hardware
•  Original imported German ROTO hardware system, German HOPPE handle, Aksu hardware German G-U system door hardware, Austria MACO hardware.  •  Support manual, electric opening, fingerprint, visual, password opening, wind, rain, light and other intelligent opening and closing design.
•  It can realize child safety windows, comfort windows for the elderly, single-handle double-inverted windows, high windows, multi-lock anti-pry windows, and anti-theft windows.
•  Durability of use, meet the opening and closing of doors and windows 60,000 times, ten years warranty, lifetime service.
All safety glass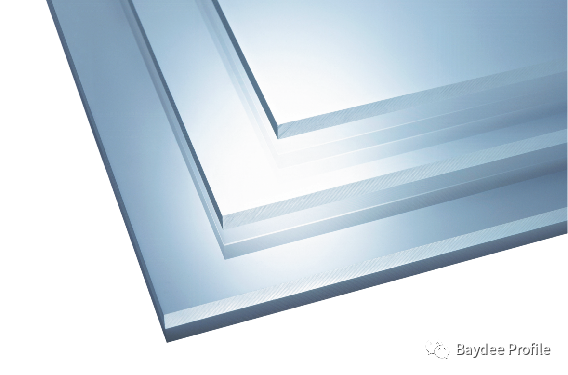 • Quoting high-quality original glass from well-known brands such as NorthGlass and CSG。
• The secondary processing adopts jet type forced convection heating technology, and the glass flatness and tempering stress uniformity are higher than those of similar products;It has the functions of flat tempering and bending tempering. The bending section adopts a hard shaft forming roller table, and the horizontal arc forming process has high arc forming accuracy and high product consistency.
• The one-piece aluminum frame and stainless steel composite spacer ensure the overall sealing of doors and windows.
• Molecular sieves with high adsorption capacity, strong selectivity and high temperature resistance are used to effectively isolate the air and ensure the airtight and watertight performance of doors and windows.
Innovative Seal Design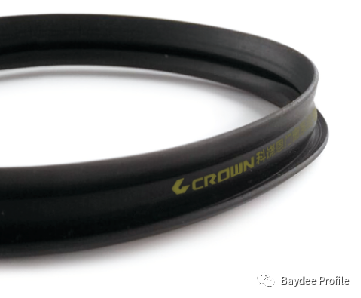 •  The self-developed overall sealing structure design prevents water and air leakage, reduces heat loss, and resists environmental problems such as air pollution and dust;
•  High weather resistance raw material EPDM;
•  Closed-loop seal with three rubber strips, better effect ;
•  Matching different structural sealing strips according to the requirements of different sealing positions, high water tightness on the outdoor side and higher air tightness on the indoor side ;
•  5mm rubber strip channel design, increase the amount of compression elastic deformation, reduce the opening and closing force of doors and windows
• The middle honeycomb sealant strip design can effectively improve the thermal insulation performance;
Enhanced steel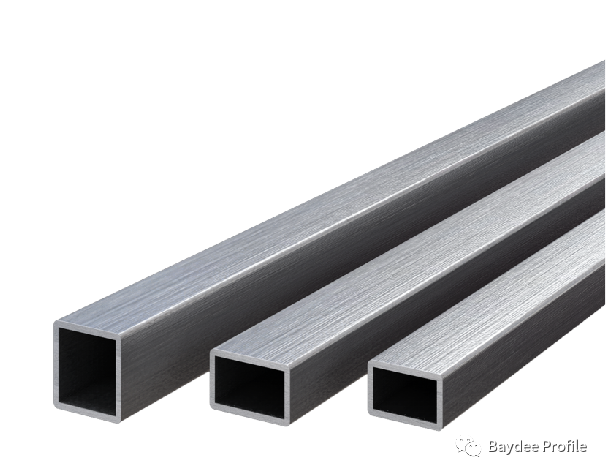 •  Standard 2.0mm full cavity, hot melt pressure welded galvanized reinforced steel.
•  The inner and outer surfaces of the Enhanced steel are flat and free of defects such as cracks, delaminations, and lap welding.
•  German standard DIN EN ISO
CROWN System doors and windows
Product series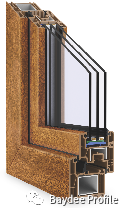 ES65MD+Inward opening window series
wind resistance :Level 6(3.5pka)
air tightness:Level 8
water tightness :Level 4(350pa-500pa)
thermal insulation:k=1.70-2.0w/(m²·k)
Soundproofing(dB):Rw≥35dB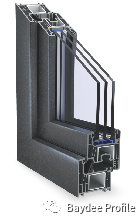 ES70MD+Inward opening window series
wind resistance :Level 6(3.5pka)
air tightness:Level 8
water tightness :Level 4(350pa-500pa)
thermal insulation:k=1.70-2.0w/(m²·k)
Soundproofing(dB):Rw≥35dB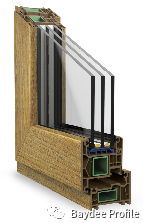 ES70MD+utward opening window series
wind resistance :Level7(4.0pka)
air tightness:Level 8
water tightness :Level 4(350pa-500pa)
thermal insulation:k=1.20w/(m²·k)
Soundproofing(dB):Rw≥40dB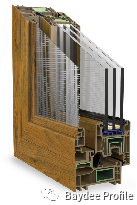 ES92MD+Window screen integrated window
wind resistance :Level7(4.0pka)
air tightness:Level 8
water tightness :Level 5(500pa-700pa)
thermal insulation:k=1.20w/(m²·k)
Soundproofing(dB):Rw≥40dB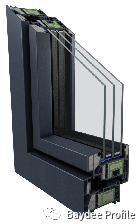 ZEW92MD+Ultra-low energy passive window
wind resistance :Level 9(5.0pka)
air tightness:Level 8
water tightness :Level 6(700pa)
thermal insulation: Uw=0.59-0.78w/(m²·k)
Soundproofing(dB):Rw≥42dB
Security Level:RC2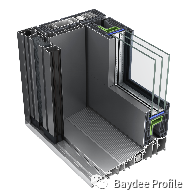 SES210+Ultra-low energy consumption lift sliding door
wind resistance :Level 7级(4.0pka)
air tightness:Level 8
water tightness :Level 5(500pa-700pa)
thermal insulation: Uw=Ud=1.0w/(m²·k)
Soundproofing(dB):Rw≥40dB
Security Level:RC2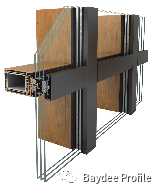 GEE180+Low energy sun room/curtain wall
wind resistance :Level 9(5.0pka)
air tightness:Level 8
water tightness :Level 6(700pa)
thermal insulation: Uw=0.59-0.78w/(m²·k)
Soundproofing(dB):Rw≥42dB
Security Level:RC2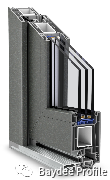 ES70MD+Barrier-free silent door
wind resistance :7(4.0pka)
air tightness:Level 7
water tightness :Level 4(350pa-500pa)
thermal insulation: Uw=1.56w/(m²·k)
Soundproofing(dB):Rw≥40dB